5 Waterproof Products You Need to Stock Up On, Now
Everything's funner in the summer.

Everything is also wetter, thanks to all the swimming and sweating we do while out in the sweltering heat. It's a makeup lover's nightmare, but it doesn't have to be. We've rounded up the best of the best when it comes to waterproof beauty.
Don't let summer mess up your beauty game.
Sunscreen
This one's a biggie--sunscreen is absolutely non-negotiable during the summer. The American Cancer Society recommends wearing sunscreen with an SPF of at least 30 every day, especially on your face. Most of the time it doesn't hold up for long, especially if you're in and out of the pool. The key is to look for lotions that say they're waterproof or water-resistant.
One to Try: CeraVe Sunscreen SPF 50 ($16.99; Ulta)


Mascara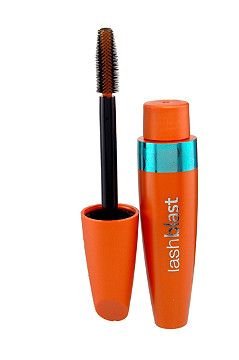 Raccoon eyes are a constant problem during the summer, thanks to mascara that ditches your lashes as soon as a drop of water hits. Luckily, a good waterproof mascara is easy to find--just make sure you invest in some good eye makeup remover to get it off.
One to Try: CoverGirl Lash Blast Volume Waterproof Mascara ($8.99; Ulta)


Lipstick
Summer is the perfect season for a light gloss, but if you just must go with some real lipstick? Go with waterproof--it'll stay on your lips through all the fun in the sun without caking or smudging.
One to try: Lancôme L'absolu Rouge ($30.50; Sephora)


Eyeshadow
Waterproof eyeshadow? You betcha. The key is to look for thicker creams that keep the water from soaking in. They may seem thick, but once you glide them on it's a thin layer that beats any powder shadow.
One to Try: Make Up For Ever Aqua Cream Waterproof Eye Color ($22; makeupforever.com)


Bronzer
Add a little contour--or at least a sun-kissed glow--with some bronzer that sticks on as you sweat through that sand volleyball game or sit in a beach chair. Bonus: the clay-infused formula helps improve your skin as it lights up your face.
One to try: tarte Amazonian Clay Matte Waterproof Bronzer ($30; Sephora)