A Sweatshirt for the Strong Female Lead in Your Life + 4 More Things We Love This Week
Strong Female Lead Sweatshirt
I am a collector of tops that feature clever sayings and puns and, these days, there is no shortage of options to choose from. My favorites tend to have a feminist lean, like this Strong Female Lead Sweatshirt from Ban.do and Realm. I mean, I am narcissistic enough to often pretend I'm walking around as the protagonist to my own movie, so I might as well embrace it and own the title. You know you do it, too! But, hey, in my opinion, the world can always use more confident ladies who know how to step up and run the show!
Long-Wear Cream Shadow Stick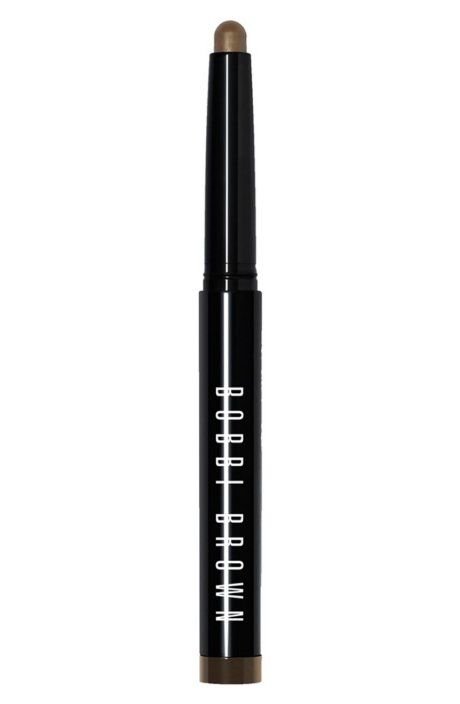 The best thing to happen to the beauty aisle since bronzer? Brow crayons! These slick little numbers shave minutes off of your morning beauty routine. My personal favorite is Bobbi Brown's Long-Wear Cream Shadow Stick in Golden Bronze (which is just one of 19 different shades). The smooth and creamy formula makes application fool-proof: just swipe over your eyelids and go! It lasts all day, but if you want to pack up the little crayon in your purse, a second swipe after work will add a little extra definition, easily transforming a subtle daytime look into a smoky, happy hour-ready one.
Valentine's Day Lukewarm Balloons
What do you do when mushy stuff isn't really your scene but Valentine's Day is fast approaching? You ditch the idea of buying a flowery card with glitter and rhyming prose and opt instead to inflate a few of Fair Goods Lukewarm Balloons. They perfectly capture the essence of a more understated, sarcastic type of relationship with phrases like "I love tolerating you" and "I'm not sick of you yet." Hand them over to your significant other, get drunk together off of a bottle of cheap wine, and then take turns sucking out the helium from the balloons to make funny voices. Valentine's Day perfection!
Heyles Lost Gardens Woven Top
Ease yourself into the oncoming spring by wearing the stunning Heyles Lost Gardens Woven Top from Ted Baker. The black shirt — with its sheer sleeves and bright floral print set in a geometric pattern — is delicate without being overtly romantic or feminine. Because not everyone wants to walk around looking like a pastel pink ruffled Easter basket as soon designers debut their new seasonal lines. (Or ever, for that matter!)
Hidrate Spark 2.0 Smart Water Bottle
Okay, perhaps this Hidrate Spark 2.0 Smart Water Bottle seems gimmicky at first glance. It's designed to coordinate with a smartphone app (or your Fitbit or Apple Watch) to help you increase your water intake each day. But does it actually work? Yes! At least, it does for me. A small sensor inside the water bottle tracks the ounces you drink. You can set up the app to make your bottle glow as a reminder to drink more, helping you hit your personalized hydration goals. Badger a friend into getting a Spark with you; you can sync your information with each other for added accountability and support. Drinking more water each day doesn't seem like a life-changing accomplishment but, trust me, your energy and confidence will increase and you'll feel proud of your small daily successes.