Your Go To Wedding Season Dress 4 More Things We Love
ASOS Pleated ColorBlock Maxi Dress
Wedding season. It's looming. I don't know about you, but my first two Save the Dates showed up in the mail last week and I've got to kick my guest attire shopping into full gear. This Pleated ColorBlock Maxi Dress from ASOS is going to make it easy. The stunner can be dressed down with sandals and some bo ho-inspired accessories for a beach or garden wedding and dressed up with strappy heels and bling for an evening wedding. Great Aunt Gertie might be scandalized by the amount of cleavage you're gonna show, but she's always scandalized by something so you might as well make it easy for her!
Flowers Serving Platter
Easter is over, but the spring and summer brunch season has just begun. Invite over your squad for weekend mimosas and serve them cheese puffs and pinwheel sandwiches on West Elm's adorable little Flowers Serving Platter. Of course, we can't all be Martha Stewart types, so I'm sure your friends will be happy to join you for easy Bloody Marys and store-bought snacks, too. The platter will make just about anything look appetizing.
Circle Purse in Saddle
Whatever you step out this season wearing, make sure you've got one of Baggu's Circle Purses in Saddle on your arm to finish off your look. The circle purse is trending, and no one makes them as well as Baggu does. The leather is soft and supple, the size is roomy without being overly huge, and the four inner pockets make the bag practical for regular use. Order an extra one in black and save it to use next fall or winter when darker shades make their inevitable return.
Plaid Tie Front Blouse
With a confidence-boosting rating of 4.5 stars from customers, the Plaid Tie Front Blouse from Cloth & Stone is cute, casual, and a safe bet for padding out your summer wardrobe. It comes in a few pattern styles, but the red, white, and blue motif on each will make whichever you purchase the ideal go-to top for Memorial Day (and possibly even the 4th of July if you barbecue with a different set of family or friends). Wear with denim cutoffs for a super casual look, or put it on with a pleated midi skirt to dress it up a bit.
Golden Honeysuckle Hand Cream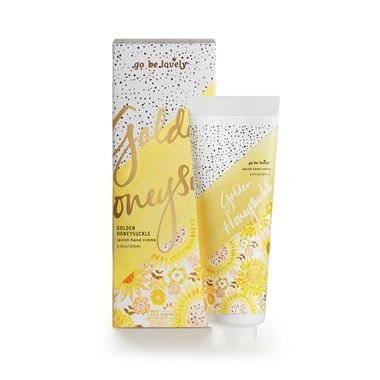 I was the lucky recipient of an ILLUME candle recently, and I loved it so much that I went searching for more. Along the way, I discovered a plethora of incredible-smelling ILLUME products and, much to the detriment of my pocketbook, I purchased more than I should have. My current obsession is the Golden Honeysuckle Hand Cream. It's great for tossing in the purse and moisturizing on-the-go. Every time I apply it, I'm greeted by a soft floral aroma that makes me feel like I'm standing in a blooming country garden. Except there are fewer bugs and mud. Just the sweet scent of blossoms basking in the warmth of the sun.